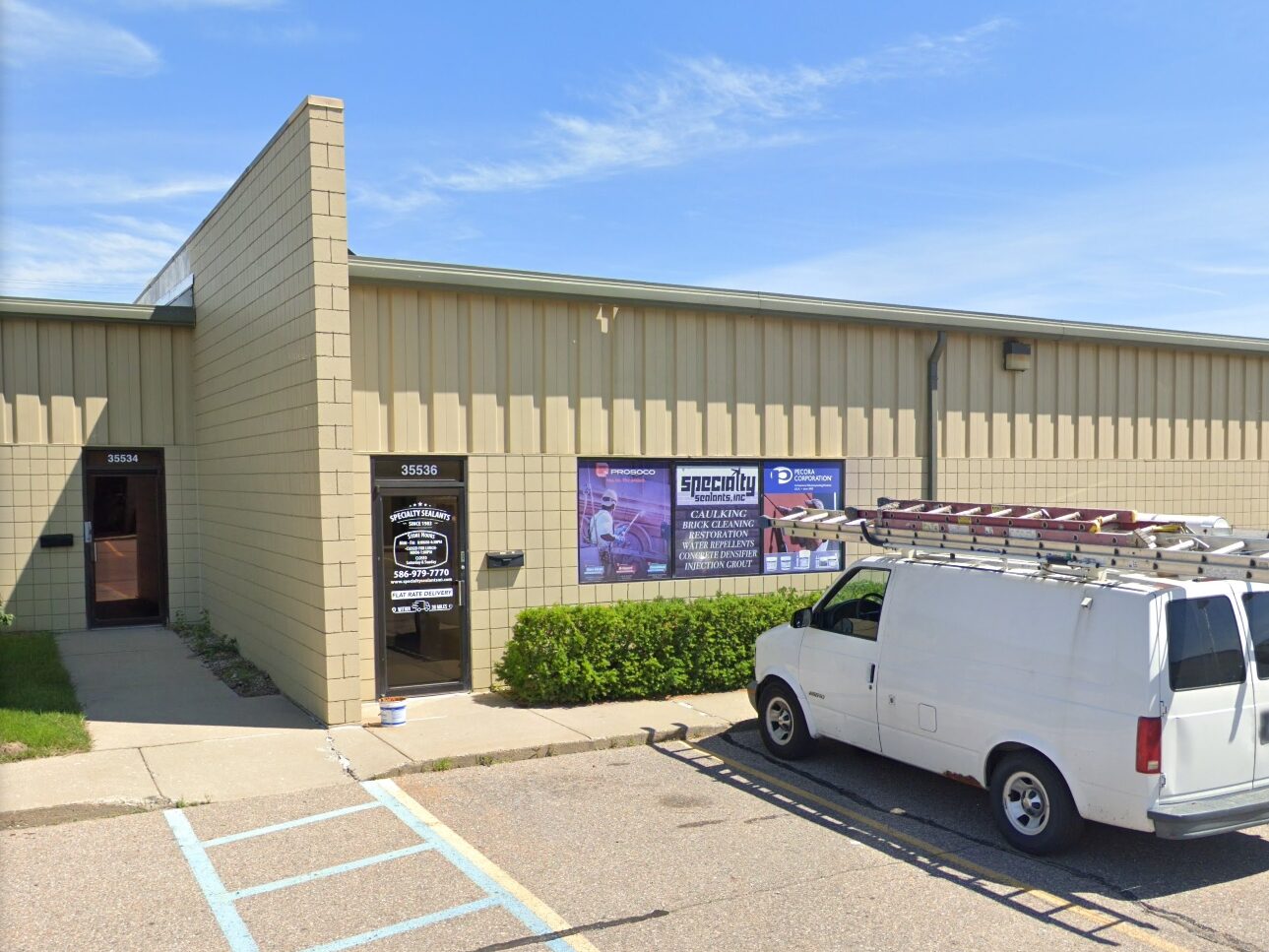 Our History
We all know that the industry has changed, and so have we.
Over the last 20+ years, our company has evolved to meet these changes. Our main focus is now on Joint Sealants, Water Repellents, New Masonry Cleaning Chemicals, and Restoration Chemicals. However, we still stick to our historical roots and handle pre-compressed joint sealants on a made-to-order basis.
We are proud to offer air and vapor barriers from the top companies on the bracket, like Prosoco, Pecora, and GE Silicones.
CUSTOMER SERVICE
We are available to answer all your questions by phone: 586-­979-7770 so call us today!
SUPERIOR QUALITY
We continue to diversify with the demands of our customers while providing the best products on the market.
YEARS OF EXPERIENCE
With over 20 years of experience, we have what you need. Call us today for a complimentary consultation.
BEST SELECTION
We offer the best selection of products in Metro Detroit Area. You won't be disappointed.
We stock a full line of sealants and chemicals to serve many industries including:
Masonry Contractors
Painters
Landscape Specialists
Masonry Contractors
Joint Sealant Contractors
Glass and Glazing
Concrete Densifying
Our Location
35536 Mound Rd.
Sterling Heights, MI 48310
Located in the Mound Industrial Commons
Open Monday – Friday 8am-4:30pm.
Closed Noon-1pm Daily for Lunch
Phone – 586-979-7770